Today, Skydio launched its new Skydio Dock, specifically for remote drone operations. The California-based drone manufacturer says that the Skydio Dock lives on-site so that you don't have to!
The Skydio Dock comes in two versions, the 72-pound Skydio Dock and the Skydio Dock Lite. The latter one is for indoor drone flights only. Whereas the Skydio dock is made to withstand inclement weather and can be used outside.
Skydio Dock shown in video
The Skydio Dock can be used with the Skydio 2+ and the Skydio X2 drones. Skydio is known for its amazing self-flying drones, which can carry out operations remotely.
Each of Skydio's drones has a flying duration of around 30 minutes, and it takes between 30 and 45 minutes to cool and recharge them, so they're ready for a new mission.
"The concept of remotely operated drones is incredibly compelling," said Adam Bry, CEO of Skydio. "It has attracted a gaggle of activity from startups and established manual Drone Companies, but it's never going to work the way customers want – let alone scale to address real world applications solving the needs of today – unless you can TRUST the drone to fly itself. And making drones smart enough to fly themselves is our core focus. Skydio Dock and Skydio Dock Lite, combined with our Remote Ops software, deliver autonomous capabilities for our customers, whether they are monitoring their warehouses, inspecting a security perimeter, or assessing infrastructure following a natural disaster–finally realizing the promise of efficient, scalable remote operations"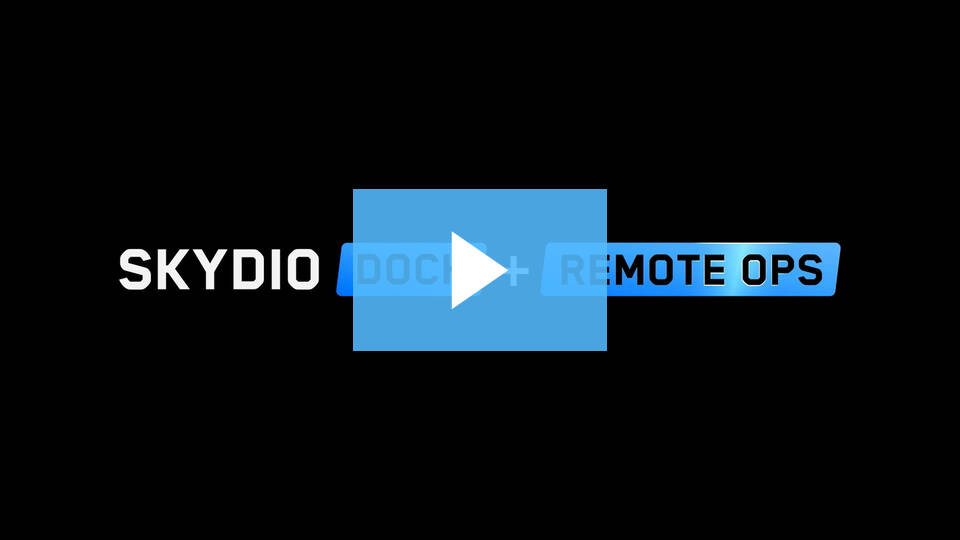 Keep in mind that without a special waiver from the Federal Aviation Administration (FAA), remote drone operations are currently not allowed outside. For indoor remote drone operations, such a waiver is not required.
"Indoor is fine, but strikes me as a small market. It's hard to scale if you have to provide costly individual assistance to customers on regulatory waivers, which come with significant operational limitations. There's no outdoor US market today for a drone dock from any company," said Brendan Schulman, former VP of Policy at DJI.
The drone maker said the following about the Skydio Dock and Dock Lite:
Skydio Dock and Remote Ops makes it easy to capture data in the hardest places. Intelligent drones can now autonomously inspect facilities, job sites, and infrastructure — anywhere, anytime.

Remotely operated drones will fundamentally change operations, reducing safety risks, costs, and time. By utilizing Skydio Dock, problems are identified quickly without arduous and dangerous inspections.

Continuous monitoring, recurring inspection, scheduled patrol, and on-demand visibility are now available with a few clicks, without the need for a person on site.
Remote drone operations is definitely where the future is going. Skydio is showing us that with the above video, and DJI showed us a similar solution during DJI Airworks in Las Vegas earlier this year.
You can learn more about the Skydio Dock here.